About
We buy, sell, trade, repair, part, and build motorcycles. We are always looking to buy cheap, used, broken (or not) motorcycles.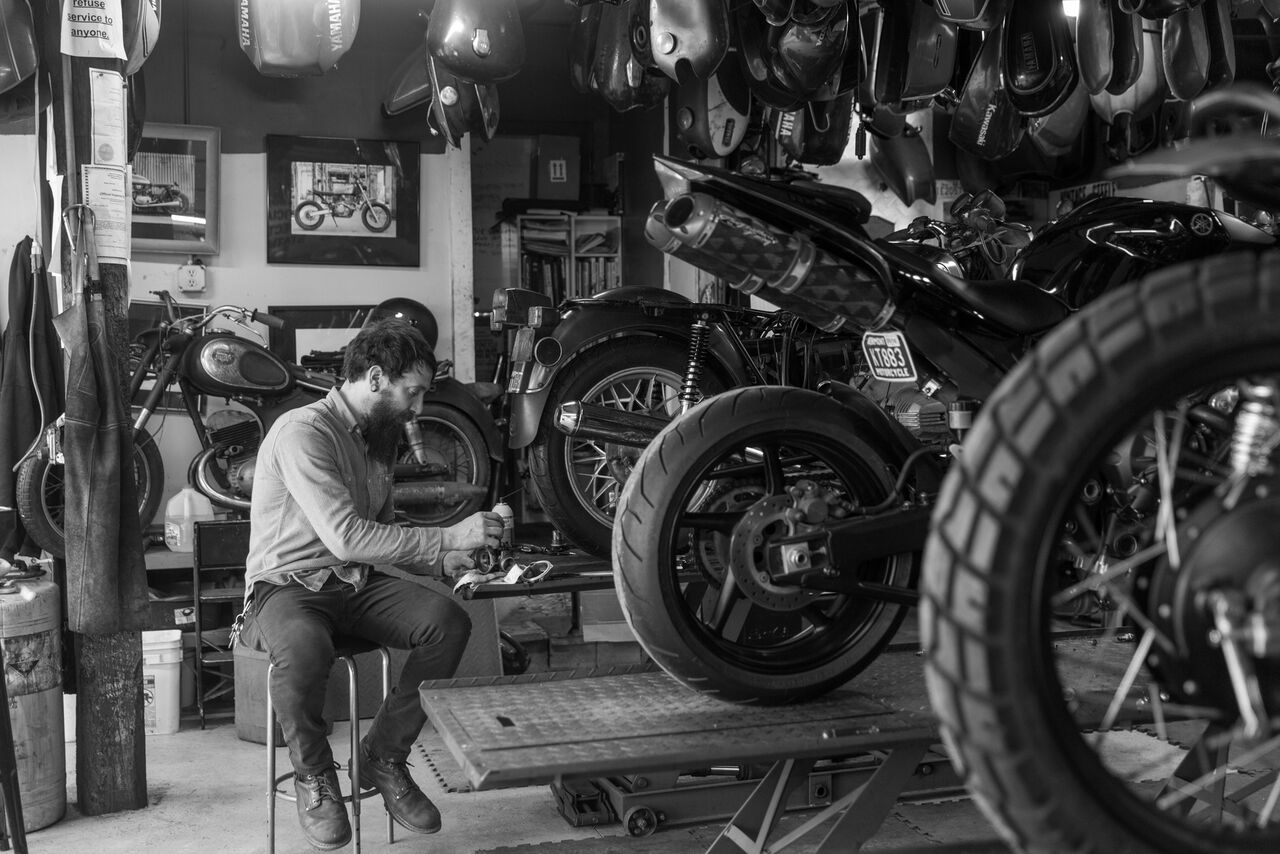 Motorcycle Repair
We love ALL kinds of motorcycles. Or anything with two wheels for that matter: motorcycles, mopeds, scooters, even bicycles! We're also a Vermont Motorcycle Inspection Station.
Bikes for Sale
Check out our motorcycles page or our for sale listings on both Facebook and Instagram. If you're interested in buying a motorcycle, just get in touch.
Parts for Sale
Check out our eBay store or our Instagram for parts we're currently selling. We also have parts and gear for sale at the shop, including Biltwell Gringo helmets. If you need a part for your bike just ask! We may have it.
Custom Builds
Check out our custom builds. If you are interested in buying one of our custom builds, or if you want to commision us to build you a custom motorcycle, let us know.
We Buy Bikes!
We buy old, new, used, ugly, shiny, broken or working bikes. Have something you might want to sell? Give us a call or shoot us an email.
Hours
Mon-Sat 9am-6pm
Sun 9am-3pm
Or after hours by appointment.
Pricing
$85 an hour
Builds
Starting at $20k
Get In Touch
Phone: (802) 490-3876
Email: contact@vintagesteele.com
Location
We are located at 448 Canal Street in Brattleboro, Vermont.
Want more Vintage Steele?
Facebook
Instagram
Twitter
Pinterest
Yelp
People we love and respect